Current Members
Graduate Researcher
atbellinghiere@ucdavis.edu
B.S. Chemistry, Cal Poly San Luis Obispo

Sheng-Yang Ho

Graduate Researcher
syho@ucdavis.edu
M.S., B.S. Chemistry, National Taiwan University

Ami Rose

Graduate Researcher
amirose@ucdavis.edu
B.S. Chemistry, Chico State University
Graduate Researcher
csye@ucdavis.edu
B.S. Pharmaceutical Chemistry, UC Davis

Graduate Researcher
mdfanucchi@ucdavis.edu
B.S. Chemistry, Santa Clara University
Duy Pham

Undergraduate Researcher
duypham@ucdavis.edu
Studying Pharmaceutical Chemistry

Danielle Inchaurregui

Undergraduate Researcher
dinchaurregui@ucdavis.edu
Studying Biochemistry
Principal Investigator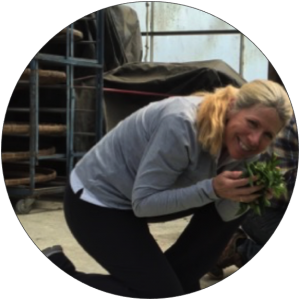 ---
---
Group Photos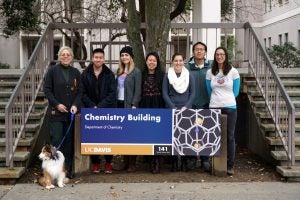 The Gervay-Hague Group welcomes two new Ph.D. students: Sheng-Yang from National Taiwan University and Ami from Chico State University!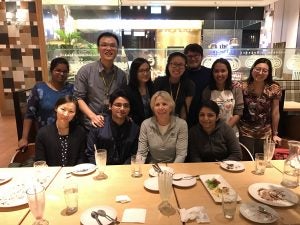 Dinner with Students from Dr. Hans Lin Laboratory at Academia Sinica
We had a wonderful evening discussing science with our friends studying in Taiwan.
From left to right, top to bottom: Sasi, Peter, Irene, Crystal, Andy, Lita, Rena,
Puunaa, Nitish, Jackie, and Bhaswati.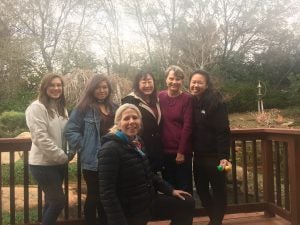 With our dear friends from Nitta Ranch.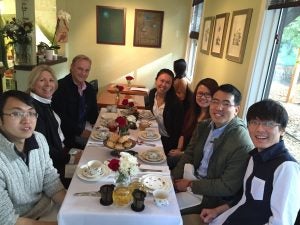 Sending off Simon, who just finished his dissertation,
and Hank and Justin – our visiting scholars from Academia Sinica.
From left to right: Hau-Ming, Jackie, George, Crystal, Julia, Simon, and Hank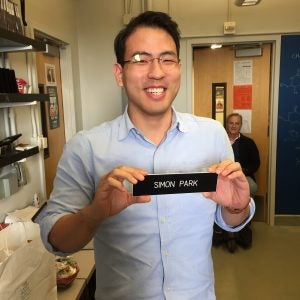 Congrats to Simon Park, Ph.D. for completing his doctorate at UC Davis!
He is now off to his postdoc at Harvard Medical School.